Kline Volvo is your Volvo Winter Tire Expert!  We carry most major brands of quality snow tires and know what tires will perform best on your Volvo.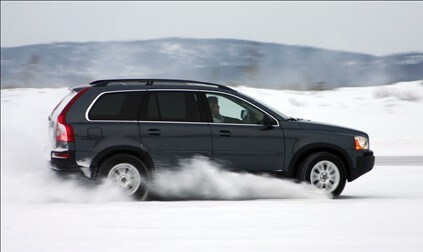 Speak with one of our knowledgeable service consultants today.

---
Winter Tires - Key Facts:
According to the National Weather Service, 75% of all winter weather-related deaths occur on roads - either in accidents or when people are stranded. Winter tires offer increased safety.
Winter Tire Engineering and Technology:
What Makes these Tires Better in the Winter?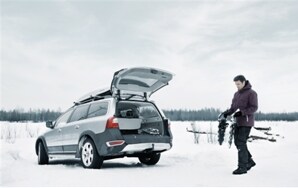 Tread Blocks
-       Special lug and groove shapes allow more snow to be packed into the tread and expelled as the tire rotates for better deep snow traction.
-  Many winter tires feature a unidirectional tread design to move slush and water out of the way. The more open the tread design, the better the tire will perform against accumulated snow. The larger the tread blocks, the better the vehicle handling and control.
Tread Grooves
-          Wide circumferential grooves enhance winter traction by providing efficient channels to drain water and expel snow.
-           The smaller shoulder grooves of modern winter tires increase snow and ice traction with no sacrifice in dry handling or highway ride.
-           The larger void area allows for the accumulation of snow creating a snow ball effect that helps provide improved traction when starting.
Contact Patch
-           The universal rule for better winter traction is to get the narrowest possible winter tire with the same diameter as the stock tire.
-           Rounder casing designs add traction by cutting into the snow's surface
-           A stiff tread base and special construction of the tire's overlay creates an even pressure distribution in the tire footprint. This optimizes grip in the contact patch on snow and wet roads and provides a better steering response on dry roads.
Tread Sipes
-           High-density sipe designs help cut through water and slush so the tread compound can make better contact with the road.
-           The sipes on the outer edges of the tread squeeze together when cornering allowing the tread to act as a solid block to improve handling.
---
  Additional Value Added Inclusions:
Road Hazard Protection is included with every eligible  tire purchased at Kline Volvo.
Program Highlights:
-    100% replacement cost first year  (tire only)
-     50%  replacement cost second year (tire only)
-    $20.00 flat repair reimbursement
No mileage limitation and no pro-ration reduction provided tire tread is over 2/32".  Please contact your Kline Volvo Service Consultant for full details. 
---
Care and Maintenance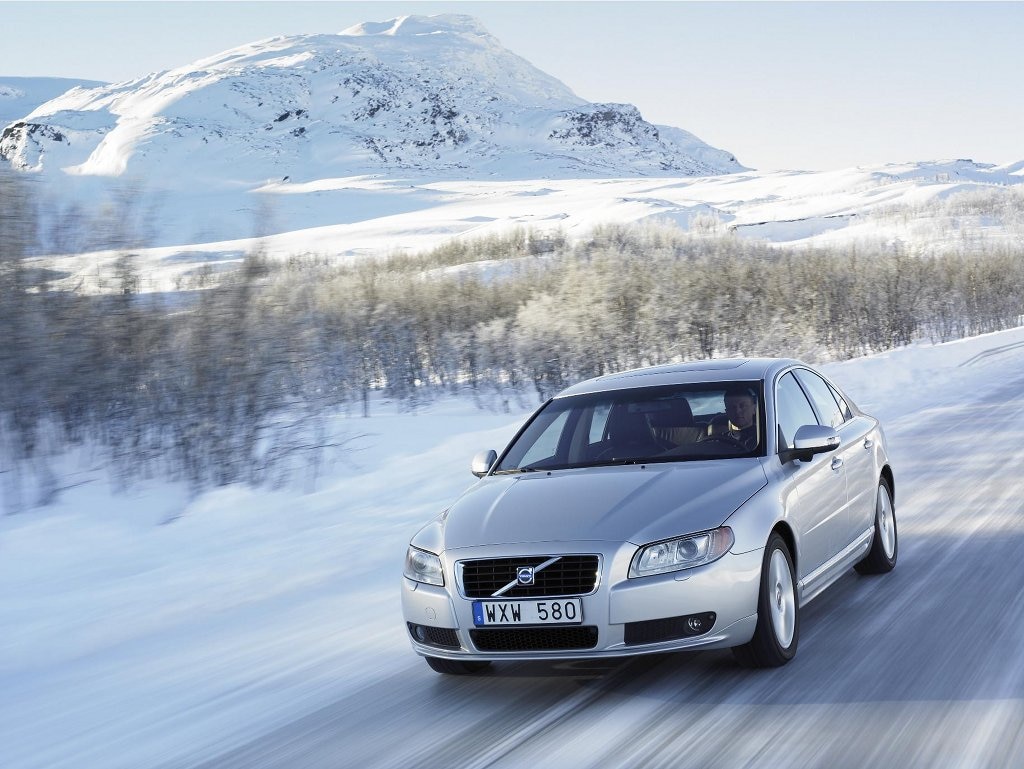 -    Install winter tires on the vehicle early to avoid being caught in a winter storm or without desired winter tires.
      -     Buy the winter tire that is common for the vehicle model.
      -      Select winter tires rated for severe snow conditions. Look for the M+S marking and pictograph on the sidewall.
       -      Install winter tires before temperatures drop below 45 degrees F (7 degrees C).
        -          Install four matching winter tires. Avoid mixing tires with different tread patterns, internal constructions, speed ratings and sizes.
        -          Avoid driving on snow-covered roads or in severe snow conditions when winter tires are worn close to the tread wear indicators and have reduced traction.
Check the tire pressure at least once a month:
-          Preferably when the vehicle has not moved for at least three hours or driven less than one mile as tire pressure decreases as temperatures drop.
-           As the temperature outside drops, the air inside a tire contracts and the pressure drops - one or two pounds for every ten- degree drop.
-          Proper inflation pressure extends tread life, improves winter traction, and reduces fuel consumption.
-          Contrary to common belief, under-inflation does not give tires better traction in the snow. It only makes them more vulnerable to damage.