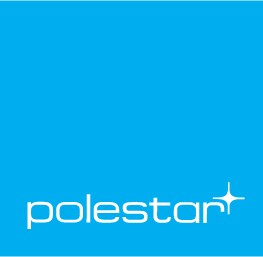 Kline Volvo is pleased to announce that we have been selected as an Exclusive Polestar Dealer! Only 120 MY2015 S60 and V60 Polestar editions  are being built for our market and these models mark the first full collaboration between Volvo Cars and Polestar on vehicles sold in North America.
The most significant by-product of this partnership is now coming to market; the S60 and V60 Polestar editions. 
The MY2015.5 S60 Polestar and V60 Polestar are dynamic, performance tuned vehicles that provide the driving enthusiast with the best all-weather, all road condition, driver's car. These cars really shine when the road twists; the perfect car for those California canyon roads. The Polestar upgrades begin with the suspension featuring Öhlins shock absorbers and larger six piston Brembo brakes. Under the hood, the turbocharged six-cylinder engine receives extensive modifications with a new twin-scroll turbocharger and intercooler that produces 345hp.
The driver's experience is accentuated by an active open exhaust system that carries an aggressive performance note during wide-open throttle. Vehicle power is routed through a six-speed geartronic automatic transmission with paddle shifters; and driven through a recalibrated Haldex all-wheel-drive system that provides more rear-wheel drive bias. Both Polestar models feature race car-like exterior styling enhancements including exclusive 20-inch Polestar wheels. The interior provides exclusive Polestar upholstery and traditional Polestar accent trim. Vehicle exclusivity is further enhanced with Polestar floor mats and gear shift knob.
In total, production of these performance models is limited to 735 vehicles globally, with only 120 available for the US market; A total 40 of the S60 models and 80 of the V60 models. Each car will be marked with a specific number in the series, 1 through 40 for S60 and 1 through 80 for V60. Contact our Polestar Specialist using the form below to reserve your Polestar Volvo Today.

Make an Inquiry