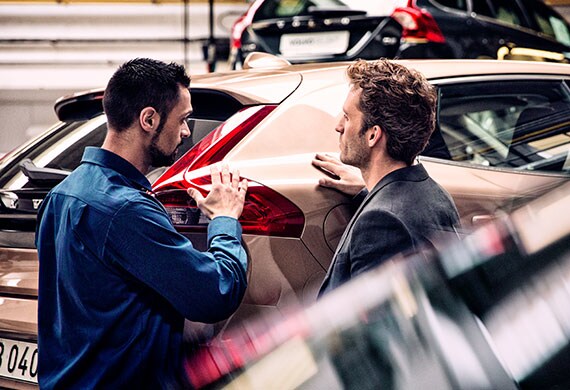 ?
Now that the weather is warming up, the birds are back and singing, and you're coming out of your winter hibernation inside by the fire, it's time to start thinking about prepping your Volvo car or SUV for warmer weather with our service center. Your family Volvo is your weekend getaway vehicle, daily errand runner, and of course, a member of your family. To keep your Volvo in tip-top shape, schedule your next service appointment with us at Kline Volvo Cars of Maplewood.
Some Helpful Tips for Keeping Your Vehicle Running
Change your oil and filters. Maplewood has some harsh winters, that can really take a toll on your vehicle. Changing your oil at your regular intervals ensures that all your moving parts are lubricated, and free of sludgy buildup.
Check and replace your wiper blades. Freezing temperatures, sharp ice and even snow can tear or crack your wiper blades. To fully be prepared for the rainy spring weather, new wiper blades will keep you seeing clearer.
Change your tires. Winter tires are specially designed to perform well in cold and freezing temperatures, so running your winter tires in warm weather can cause unnecessary damage and early wear. Not to mention that they won't perform as well as your all-season or summer tires will.
Check your battery. Just like with other parts, batteries have a tough time in winter with cold temperatures. Especially if you've had to jump-start your vehicle during the winter, replacing your battery is the smart option to keeping your vehicle running as it should.
Whether it's a major repair or routine maintenance, keeping up with your vehicles repair needs is essential to maintaining the longevity of your Volvo. So give us a call or schedule your next service appointment online to save time and even find extra savings with exclusive coupons!